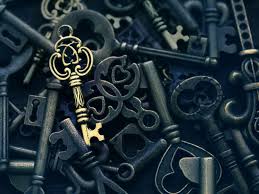 If you are reading this, its such a pleasure to share thoughts and ideas as inspired by the leading of God. A few days ago, I was in church and this topic dropped in my Spirit. Immediately, my eyes began to open to some mysteries Ill be sharing with you.
Favour can simply be explained as unmerited occurrences that brings excitement and joy. It also means having preferential treatment. Personally, I have enjoyed this at several points in my life. One day, I was travelling with my dad and he sat business class while mine was economy and at the back of a full flight 'sef. Suddenly, one of the air host came to me and ushered me to business class without even informing my dad.
You may say, its because I was with my dad. Here is another example, a particular man called me some years ago and I had no clue who he is or how he got my number. The summary is that he asked for my account number and sent me my first 1 million naira. I had to count the zeros one after the other to be sure it was true. I was only in my 3rd year of the university when that happened. According to the word of God, favour means to be preferred. Daniel 6:3
Then this Daniel was preferred above the presidents and princes, because an excellent spirit was in him; and the king thought to set him over the whole realm.
Daniel was a stranger in the land where he was but the favour of God selected him. What Im saying in essence is this, when Gods favour shows up for you, your age, height, ethnic group or family background is irrelevant.
Wisdom on the other hand means the acquisition of relevant information that will help solve real life problems. It is also the effective engagement of the mind to produce results. Wisdom doesnt come cheap and it is never instant. There are different types of wisdom which is why people say common sense is not really common. There is the natural wisdom that you don't need to go to school to learn like putting your food in your mouth and so on.
There is also the wisdom you acquire from school. Putting in effort to learn and read is a good first step to get wisdom but it doesn't guarantee success in what you do. Wisdom in the wrong context or time is foolishness and a complete waste of time. Have you ever written an exam and you remembered some critical answers after you had submitted your paper? I have! But please help me, of what importance is such wisdom to anyone? It is just the most annoying thing because you cannot do anything with it. Of course the most superior wisdom is the one that comes from God. Please read Daniel 2 to get a full understanding of what the wisdom of God is all about.
Daniel 2:46
Then the king Nebuchadnezzar fell upon his face, and worshiped Daniel, and commanded that they should offer an oblation and sweet odours unto him.
Particularly, this verse says that the wisdom of God can cause kings to bow at your feet. The value of wisdom is in the application of knowledge which is information. Knowledge is gotten by observation and asking questions. Lets understand the link between both, favour is what you don't work for while wisdom is what you work for. In essence it will be special to have wisdom and favour which would make life easy for you.
According to Bishop David Abioye, "favour means God colouring your efforts and covering all your errors". This means God magnifying your little honest efforts and covering the eyes of people from seeing your errors so they see you as perfect.
It is important for me to mention here that favour is according to God's ability and not man's capacity.
1 Corinthians 2:9
But as it is written, Eye hath not seen, nor ear heard, neither have entered into the heart of man, the things which God hath prepared for them that love him.
The difference between favour and wisdom is simple, with favour you do nothing but get everything and with wisdom, you do almost everything and still dont get everything. Favour and wisdom are the power twins of receiving and sustaining breakthroughs. We need favour to receive from God and man, and we need wisdom to maintain the flow. Favour opens the door, wisdom keeps it open for continuous blessings. Favour can give you a financial blessing but it will take wisdom to make the financial blessing multiply.
Finally I'll like to admonish you that while you're praying for favour, also pray for wisdom. Balance your prayer of favour with a prayer for wisdom. The bible says in James 1:5; "If any of you lack wisdom, let him ask of God, that giveth to all men liberally, and upbraideth not; and it shall be given him."
The above scripture shows that God is willing to give you wisdom if you will ask Him today in prayer because It is impossible to operate in the wisdom of God and not have favour following you.
Thank you for stopping by to read my ideas on this topic. I am available for personal conversation on the topic or previous topics. I look forward to sharing more idea, experiences, prayers and of course revelations as inspired by God.